Welcome to the official library blog of Kendriya Vidyala
ya Thalassery.
A fully automated modern Library & Information Center catering the information needs of the students and staff by providing books, periodicals, CD Rom, audio-video materials. Open Access facility and books in the library are bar-coded for easy circulation.The library is automated with E-Grantalaya software of NIC, Delhi.The library with a collection of 2317 Books which includes Reference Books, Text Books and subject Books.Library have been subscribing 16 Magazine
and 3 News papers(English, Hindi and Malayalam).
Vayanadinam (Day of Reading) - 19 Jun
World Blood Donor Day - 14 Jun
World day against child labour – 12 Jun
World Environment Day - 05 Jun
World No Tobacco Day - May 31
BIRTHDAY OF RABINDRANATH TOGORE - 07 MAY
Rabindranath Tagore was born on May 7 1861 and his father's name was Devendranath Tagore who was a leader of Bramo Samaj and mother's name was Sharada Devi. He was the eldest son of his parents and popularly known as Gurudev. At the age of seven he shows his ability to write beautiful verses and describe any event with clarity. But he disliked formal education and with the insistence of his brother he went to England for study, but he returned without completing his studies. Two special topics he liked most are human relationship and motherland. His best known work is Gitanjali and for this work he got Nobel prize for literature in 1913, Besides poetry, he wrote plays, dance-dramas, stories and novels. He is the author of our national anthem Janaganamana and he is the founder of Shantiniketan. Most of his works are in Bangali and later it translated to other languages . He created numerous drawings, paintings and songs also. In 1941 he fell ill and died on 7 August 1941.
World Books and Copyright Day 23 Apr:-
Today 23 Apr the whole world celebrate as World Book and Copyright Day and it is the occasion to pay a worldwide tribute to books and authors and to encourage people to discover the pleasure of reading.. It is hoped that this will lead to the renewed respect for those who have made irreplaceable contributions to social and cultural progress. The history regarding this day is that, the UNESCO wants to form a day to celebrate books, authors and the laws to protect them and they choose the day 23 Apr. The importance of this day is that it is the birth day or death anniversary of internationally renowned writers like Maurice Druon, Vladimir Nabokov Cervantes, Shakespeare , Garcilaso de la Vega and Josep Pla. The logo for the world Book and Copyright day is circle, representing the world, and two books, one of which is open. So it is our duty to , encouraging everyone, and in particular young people, to discover the pleasure of reading and to gain a renewed respect for the extraordinary contributions of those who have furthered the social and cultural progress of humanity. The famous quotation of Roman philosopher and statesman, Marcus Tullius ciero is that " A room without books is like a body without a soul.".
World Health Day - 07 Apr
Earth Hour 2018 - 24 Mar
World Day of Social Justice - 20 Feb
National Woman's Day - 13 Feb
World Cancer Day - 04 Feb
World Wetlands Day - 02 Feb
Since Mahatma Gandhiji's martyrdom on January 30, 1948 this day was declared as the Martyrs' Day. Since then every year the Nation pays homage to the Mahatma Gandhi and other martyrs on this day. On Martyr's Day, the President, the Vice President, the Prime Minister, the Defence Minister, and the three service Chiefs gather at the Samadhi of Mahatma Gandhi at Raj ghat and lay wreaths on the Samadhi decorated with multi-colour flowers. The armed forces personnel blow the bugles sounding the Last Post. The inter-services contingent reverse arms as a mark of respect to the martyrs. A two-minute silence in memory of the Father of the Nation and other martyrs is observed throughout the country at 11 AM on this day. Participants hold all-religion prayers and sing tributary bhajans also. The Nation pays homage to the martyrs who suffered and died for the freedom, welfare, and progress of the country, on January 30 every year.
Birth Anniversary of Lala Lajpath Rai - 28 Jan
Republic Day - 26 Jan
India became Independent in 1947. But on January 26, 1950 India breathed in the republican atmosphere. The Indian Constitution came into effect from that day. Since then this Day is celebrated as the Republic Day. New Delhi, the capital of our country, is the main centre of the Republic Day celebrations. A special parade is held on this day. The people gather at Raj path to see the ceremony. Republic Day is celebrated all over India with great pomp and fanfare. To celebrate the Republic Day with big pomp and show, extra security arrangements are made. A procession starts from Vijay Chowk. The President of India takes the salute from the Jawans of Army, Navy and Air-force. There is a display of marching units of bands, tanks and big guns. They are followed by Jhankis from all the states. Every state displays its tableau on this day and at the end, best tableau is awarded. There is a coloful fly past of aeroplanes. At night some important buildings are illuminated. The Chief Guest of 2019 Republic day celebration at New Delhi is South African President Cyril Ramaphosa
National Girl Child Day - 24 Jan
Netaji Subhash Chandrabose Birth Anniversary - 23 Jan
Subhas Chandra Bose was a great freedom fighter and national patriot. He was born in Cuttack on 23rd of January 1897 in a rich Hindu Kayastha family. He was son of Janakinath Bose and Prabhabati Devi . He was 9th sibling among fourteen children of his parents. He completed his initial schooling from Cuttack however matriculation degree from Calcutta and B.A. degree from University of Calcutta (in 1918). He went to England in 1919 in order to pursue higher studies. He was highly influenced by the Chittaranjan Das (a Bengali political leader) and soon joined freedom struggle of India. He started expressing his views in front of the people through a newspaper called Swaraj. He opposed the British rule and got interested in the Indian politics. Because of his active participation, he was elected as All India Youth Congress President and Bengal State Congress Secretary.He left Congress in 1939 because of some political differences with the Mahatma Gandhi. He believed that non-violence policy of Gandhiji was not capable enough to make India an independent country. Then he went to Germany and founded Indian National Army also known as Azad Hind Fauj with the help of some Indian Prisoners of war and Indian residents there. He gave slogan to his army named Delhi Chalo and Jai Hind. He had inspired his army men through his great words of "Give me blood and I will give you freedom" to make his motherland free from the rule of Britishers. It is considered that Netaji Subhas Chandra Bose was died in a plane crash in 1945. The great works and contributions of the Netaji have been marked in the Indian history as an unforgettable event.
National Youth Day, Birth Day of Swami Vivekanand - 12 Jan
Farmer's day/Kisan Divas - 23 Dec
International Migrants Day - 18 Dec
National Energy Conservation Day - 14 Dec
Human Right Day - 10 Dec
Navy Day - 04 Dec
International Day of People with Disability - 3rd Dec
WORLD AIDS DAY – 01 DEC
National Education Day – 11 Nov
National Education Day is praised every year on 11th November. It is the celebrated on the birthday of Maulana Abul Kalam Azad. This day is celebrated and praised every year by the Ministry of Human Resource Development since 2008. Abul Kalam Azad was born on 11th November 1888. His birth name was Abul Kalam Ghulam Muhiyuddin. His dad's name was Maulana Khairuddin, who lived in Bengal. His mother's name was Alia, who was an Arabian. By profession, Maulana Azad was a writer, writer, artist, and philosopher. He began to distribute the daily paper 'Al-Hilal' in the year 1912. Al-Hilal assumed an imperative part in manufacturing Hindu-Muslim solidarity. He composed numerous works, reinterpreting the sacred Quran. He played an active role in the freedom movement of India. He became the first Education Minister of independent India.. He is also credited with the foundation of the University Grants Commission (UGC), an important institution to supervise and advance higher education in the nation. Maulana Azad died on 22nd February 1958. For his invaluable contribution to the nation, he was posthumously awarded India's highest civilian honour, Bharat Ratna in 1992. He always liked the simplicity of life.. National Education Day is a significant day to show the importance and usefulness of education against society. On this day, special programs are organized in schools. On this day, many programs for educational reform and development are announced by the Centre and the State Governments.
United Nations Day - 24 Oct
Present United nations Secretery general is Mr.

António Guterres

from Portugal. The Official languages used at the United Nations are , Arabic, Chinese, English, French, Russian and Spanish .The working languages at the UN Secretariat are English and French.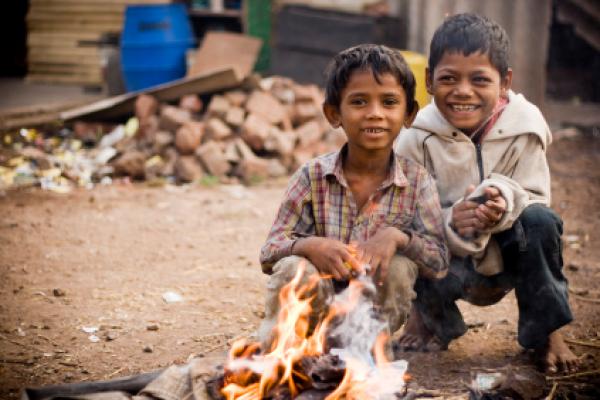 Birth Anniversary of Dr.APJ Abdul Kalam - 15 Oct
International Day of the Girl Child - 11 Oct
International Day of the Girl Child is an international observance day declared by the United Nations; it is also called the Day of the Girl and the International Day of the Girl.

October 11

, 2012, was the first Day of the Girl. The observation supports more opportunity for girls and increases awareness of

gender inequality

faced by girls worldwide based upon their gender. This inequality includes areas such as

right to education

/access to education, nutrition, legal rights, medical care, and protection from discrimination,

violence against women

and

unfree

child marriage

. The celebration of the day also "reflects the
successful emergence of girls and young women as a distinct cohort in development policy, programming, campaigning and research.International Day of the Girl Child increases awareness of many issues and inequalities faced by girls around the world. Many global development plans do not include or consider girls, and their issues and problems become "invisible. The Day of the Girl helps raise awareness not only of the issues that girls face, but also what is likely to happen when those problems are solved. For example, educating girls helps reduce the rate of child marriage, disease and helps strengthen the

economy

by helping girls have access to higher paying jobs. The theme of International Day of the Girl Child 2018 is "With Her: A Skilled Girl Force", which means we stand with girls everywhere as they inspire, innovate and take charge of their own future.
National Postal Day - 10 Oct
National Postal day is celebrated on Oct 10 every year. Indian postal department is serving the country for over 150 years. Indian postal celebration is an extension of World Post Day. Indian postal systems for efficient military and governmental communications had developed long before the arrival of Europeans.When the Portuguese, French, Danish and British displaced the Mughals, their postal systems existed alongside those of many somewhat independent states. The British east India Company gradually displaced other powers and brought into existence a British administrative system over most of India, with a need to establish and maintain both official and commercial mail systems. After the independence of India in 1947, the Indian postal service continues to function on a countrywide basis and provides many valuable , low cost services to the public of India . With the arrival of new age technologies and new modes of communication, the usage of traditional mailing services has reduced but it is still primary source of communication in semi-urban and rural India. The role of post office has increased day by day . There are so many mediums of saving money in post office. The postal department has allowed the post office to deal with the money saved by public .New postal products and services are introduced on this day. Other activities like open days at post offices, mail centres and postal museums, conference , seminars and workshops and cultural and other recreation events are also organized on National postal Day.So the post office plays a vital role in our country.
Indian Air Force Day - 08 Oct
World Animal Day -04 Oct
International Day of Non-Violence -(Gandhi Jayanthi)- 02 Oct
Mohan Das Karam Chand Gandhi, the father of nation popularly known as Mahatma Gandhi or Bapu was born on 2nd Oct. 1869. His father Karam Chand Gandhi was the Diwan of Rajkot state. His mother Putlibai was "a religious and pious lady. At the age of seven he went to school. He was an average student. He was always regular and punc­tual in his class. At the age of thirteen he was married to Kasturba. After Matriculation and college studies he went to England to study law. There he became barrister and returned home. He started his practice at Bombay and then he went to Rajkot, but he was not a successful lawyer. In one case he had to go to South Africa. There he stayed for twenty one years. There he saw the pathetic condition of Indians. He fought bravely against the White men's injustice towards the Indians, who were called coolies. He started an Ashram there called Tolstoy Farm.. In 1915 he came back to India and joined Congress. He launched his Satyagrah Movement against the British. Under his leadership con­gress started non-violence and non-cooperation movement to oppose the unjust acts of British Government. He led the historic Dandi March and broke the Salt Law. In 1942 he started "Quit India" movement and forced the British to leave India. At last due to his efforts India got inde­pendence in August 1947. Frail in body and clad in a loin-cloth he had a magical influence upon others. He led a very simple life. He lived in Sewagram, a poor village. It was from there he led this country to freedom. He worked for the upliftment of Harijans. Finally, when independence came, Gandhiji took a tour to Noakhali where Hindus and Muslims were fighting with each other. He observed fast to impress upon the people the need to live like brothers. But this man could not live with us for long. On the evening of 30th January, 1948 Nathu Ram Godse fired three shots at him at Birla Bhawan while he was holding his prayer meeting as usual. H
e was cremated on the banks of river Yamuna; Today his Samadhi at Rajghat has become a place of pilgrimage for people all over the world. Thus the true servant of humanity left his footprints on the sands of time.
International Day of Peace - 21 Sep
United Nations organization was established to make this world peaceful and terror free. And to provide awareness about the peace, UN decided to celebrate international peace day in 1982. Since then International Peace Day [International Day of Peace] is celebrated every year on 21st of September. The purpose to celebrate this day is to create sense and awareness in the people about the importance of peace. UN gives a message to the whole world to respect each other because an environment peace can only be created if people respect each other. When people start to respect other's feeling and other's religions, peace developed in the region. On international day of peace different organizations including UN arrange programs all over the world. All countries arrange meetings and conferences to highlight the need and importance of peace. Schools and colleges also arrange program for their students and students' present models highlighting the value of peaces. To inaugurate the day, the United Nations Peace Bell is rung at UN Headquarters (in New York City). The bell is cast from coins donated by children from all continents except Africa, and was a gift from the United Nations Association of Japan, as "a reminder of the human cost of war"; the inscription on its side reads, "Long live absolute world peace. The theme of world peace day 2018 is "
The Right to Peace - The Universal Declaration of Human Rights at 70". The theme is based the 70th anniversary of the Universal Declaration of Human Rights
.
World Ozone Day - 16 Sep












Teacher's day in India is celebrated every year on 5

th

of September to honour the contributions of the teachers in our study, society and country. There is a great reason behind celebrating the teacher's day on 5

th

of September. 5

th

of September is the birth anniversary of a great person named, Dr. Sarvapalli Radhakrishnan. He was highly devoted towards education and well known as the scholar, diplomat, President of India and most importantly a Teacher.Once, when he became an Indian President in 1962, some students requested him to allow them to celebrate his birthday on 5

th

of September. He said that, instead on celebrating 5

th

of September as my birthday personally, why not, it is celebrated as Teachers' Day as my dedication towards the teaching profession. After his statement, 5

th

of September has been started celebrating as a Teachers' Day all over the India.
National Sports Day -29 Aug
India celebrates its National Sp

orts Day every year on the 29th August. The day is celebrated to honor the legendary hockey player, Major Dhyan Chand Singh. 29th August happens to be the birth anniversary of Dhyan Chand, who made India proud by his extraordinary sporting skills. He was the greatest hockey player India has ever seen.

Dhyan Chand had joined the army at the early age and learnt the game of hockey from his coach Pankaj Gupta and soon be

came an expert in ball dribbling and goal scoring. He quickly became the Indian Hockey Team captain due to his excellent playing techniques and was given the nickname 'Chand' which means 'Moon'. During his sports career Dhyan Chand had won three Olympic medals and till date remains the only hockey player who has received the Padma Bhushan award. He had won the Olympic Gold medal six times in a row for India in hockey. His lifetime awards and achievements in sports are considered as the highest point in the history of Indian sports. Sadbhavana Divas - 20 Aug

Sadbhavana Divas is celebrated annually all across on Aug 20 . The day is also referred as Harmony day. Late Prime Minister of India, Rajeev Gandhi is commemorated on this day as Aug 20 marks the birth anniversary. The literal meaning of Sadbhavana "having good feelings for others" and this was only mission of Rajeev Gandhi. This day is celebrated throughout India to promote communal harmony, peace, national integrity, love and affection among people of India beyond the feeling of caste , colour or creed. As he believed in peace and harmony all around thus celebration of Rajeev's birth anniversary as Sadhbhavana Divas is a step towards his left over mission. Various cultural festivals and competitions are organised on Sadbhavana Divas in all most states of the country. Sadbhavana Divas is also associated with the conservation of greenery, preservation of natural and protection of environment , conservation of natural resources. Main theme of different programs on Sadbhavana Divas is to raise awareness about these crucial environmental concerns among men. Rajeev Gandhi Foundation Distributes Rajeev Gandhi National Awards to recognise the excellence achieved by Indians in different fields every year.
Organ Donation Day - 13 Aug
Organ Donation Day in India is celebrated on 13th of August every year by the people, government organizations and other related professions in order to motivate normal human beings to donate the organs as well as to understand the value of organ donation in the life of an individual. The organ donor can be anyone of which the organ can be transplanted to the patient urgently require. The organ donated by the normal human being is saved properly to transplant into the patient whenever he or she require. One can get the new life through the organ transplantation donated by someone.
National Librarian's Day - 12 Aug
International Youth Day - 12 Aug
International Youth Day celebrated yearly on Aug 12, is a United Nations designated day of observance established in 2000 to raise awareness of issues affecting young people around the world.It is also a day to recognise the efforts of the world's youth in creating a global society and aims to promote ways to engage them in being more actively involved in making positive contributions to their communities. The theme of International Youth Day 2018 is "Safe spaces for Youth", which recognizes the contributions of young people to preventing conflict , supporting inclusion, social justice and sustainable peace. It is an annual celebration of the role of young women and men as essential partner in changes, as well as opportunity to raise awareness of the challenges and hardships facing the world's outh. Thematic discussions and information campaign will take place on 12 Aug 18 across the world, to encourage both member states of UN and the general public to understand the needs of young people , to implement policies to help them overcome the challenge they face and to help young people into the decision-making process. International Youth Day focuses on the rights of these young people to have full access to education, adequate healthcare, employment opportunities, financial services and full participation in public life . The youth is leading the change, and International Youth Day ensures that they have the ability, skill, motivation and recognition to continue to do so.
Hiroshima Day - 06 Aug
Birthday of JK Rowling Author of Harry Potter Series - 31 Jul
World Hepatitis Day – 28 Jul
World Health Organisation (WHO) mark 28th July of each year as World Hepatitis Day to spread the awareness and seriousness of viral hepatitis and the diseases that it causes. Viral hepatitis is an infectious disease spread mainly by five types of Hepatitis viruses namely, Hepatitis A, B, C, D, and E . It results in the inflammation of liver and kills around 1.4 million people annually. The Viruses are transmitted through different routes – Hepatitis A and E through contaminated food and water; Hepatitis B – through unsafe blood and other bodily fluids and Hepatitis C – mostly through infectious blood. If left untreated and unmanaged, hepatitis B or C can lead to advanced liver scarring (cirrhosis) and other complications, including liver cancer or liver failure. 28th July was chosen for World Hepatitis Day because it is the birthday of Nobel Prize Winner Professor Baruch Samuel Blumberg, who discovered the hepatitis B virus. The objective of dedicating a day for Hepatitis Awareness is to provide an opportunity to focus on strengthening prevention, screening and control of viral hepatitis and the diseases that it causes. The theme of World Hepatitis day 2018 is " Eliminate Hepatitis".
Kargil Vijay Diwas - 26 July
World Refugee Day is observed every year by the people on 20th of June in order to raise the public awareness about refugee's situations throughout the world. Celebrating World Refugee Day annually on 20th of June was declared by the United Nations General Assembly in the Resolution 55/76 on 4th of December in 2000. It was started celebrating worldwide as an annual event from 2001 on every 20th of June. World refugee day is celebrated every year on 20th of June to support millions of families all over the world who have lost their homes and dear ones because of violence or war. The day was established by the General Assembly of United Nations for the refugees to honor them for their courage of facing lots of problems after losing homes due to conflict or violence and their contributions to their communities. World refugee day celebration provides an opportunity to all to help the refugees worldwide to rebuild their quality lives through lots of related activities. Refugees are provided variety of lifesaving assistance, safety and protection by the government agencies and organizations. They are provided tents, shelter, living materials supplies and served with the life-saving services. The goal of celebrating this event is increasing public awareness among common public by sharing the related refugee stories.